Specialized Globe Haul ST For Sale
Specialized Globe Haul ST Electric Cargo Bike Overview
The Specialized Globe Haul ST electric cargo bike is a versatile and practical bike designed for hauling heavy loads, making it ideal for both commuting and running errands.
It's an electric bike equipped with a powerful motor and a long-lasting battery, which helps make it easier to tackle steep hills and cover long distances.
This ebike is perfect for anyone who wants to go car-free, reduce their carbon footprint, and save money on gas and parking.
We've loved this cargo bike from the second we saw it, and we're honestly hard pressed to think of a model we have more faith in — this bike can change your life!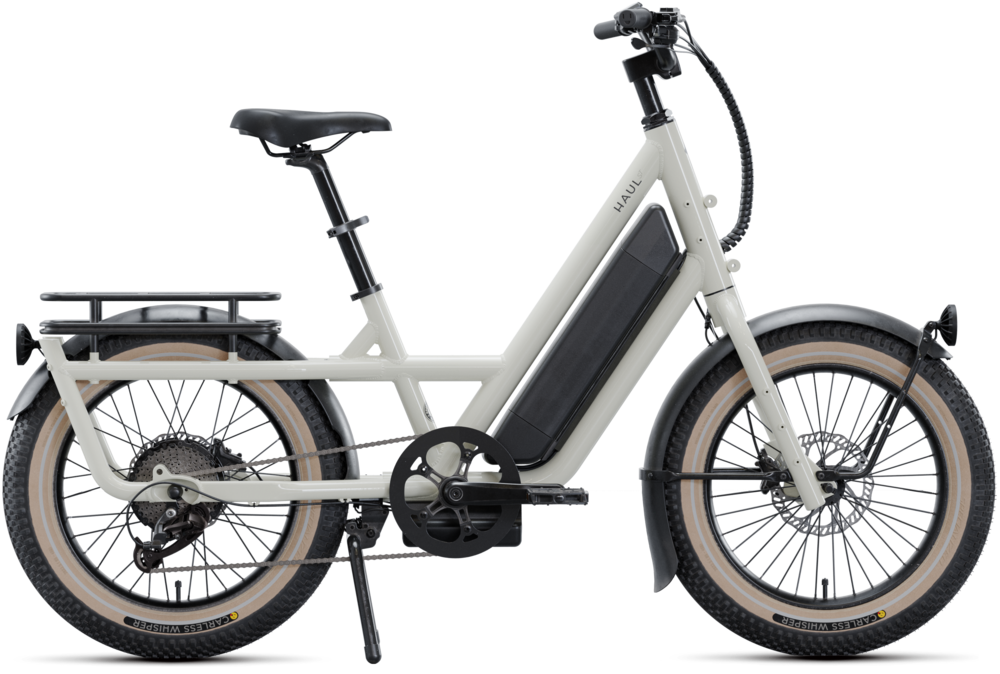 Our experience with the Specialized Globe Haul ST
We've had several of these models come through the shop, but they never stay in stock for long!
Here's what we like about the Globe Haul ST from our experience riding and from feedback we've gotten from happy customers:
We love the fact that it's compact. We've been wheeling these ebikes in and out of the shop for a while now and they're surprisingly maneuverable and can fit in pretty tight spots, which no doubt makes them easier to wheel into the office or fit in the garage at home.


There are so many customization options, so no two end up being the same. As we help our customers get their Globe Haul STs fitted for their lifestyle, we always end up creating a tailored bike that perfectly suits the rider's needs.


It's wildly powerful and fast. It's really extraordinary to see just how much cargo this bike can take and still zip around like it's nothing. Plus, with the small wheels and low mounted ranks, the handling still feels natural and secure even under heavy load.


It's an affordable investment. At $2,700, the Globe Haul ST is certainly an investment, but compared to other premium ebikes on the market, this one is just so much... more. It's hard to put a price on how having a bike this capable will change your routine and improve your life.
Specialized Globe Haul ST Video
Specialized Globe Haul ST Details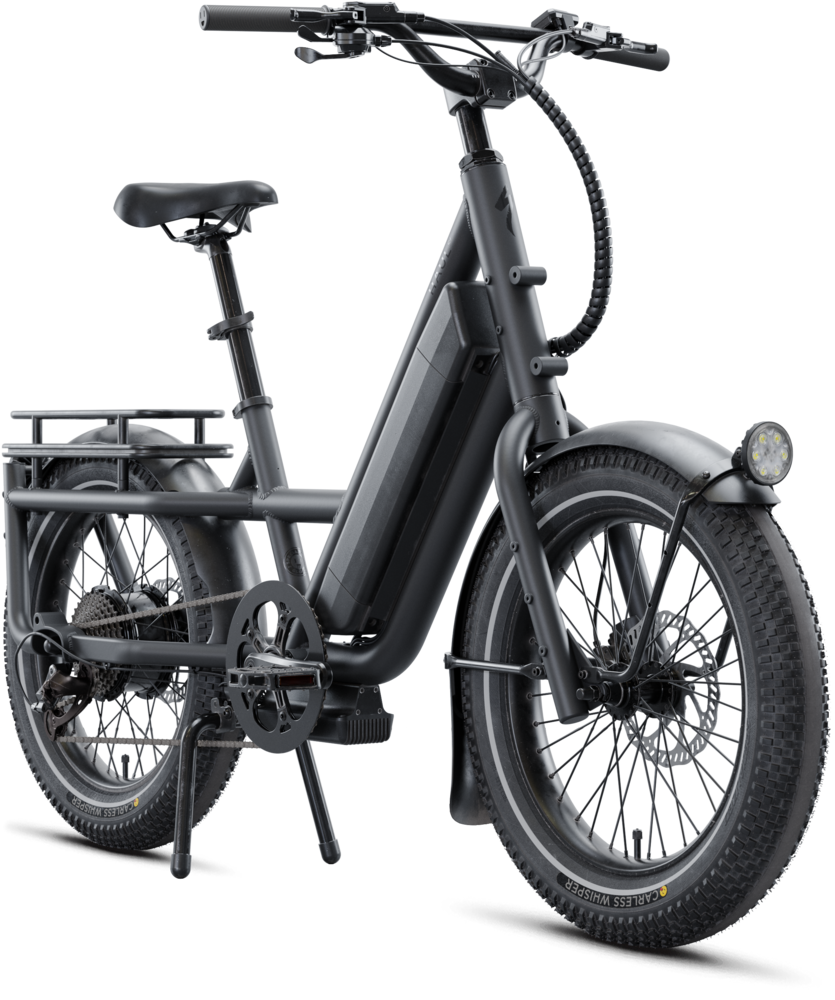 Spec list
Style: electric cargo bike


Size range: 4'5" - 6'4"


Max assisted speed: 28 mph


Cargo capacity: 419 lbs (including rider)


Wheels: 20-inch


Tire size: 20x3.5"


Motor: Globe custom tuned motor, 5 levels of assist, 700W


Battery: 772Wh, 60 mile range, 5.5 hr charge time


Drivetrain: 9-speed


Frame material: aluminum
Specialized Globe Haul ST Best Features
Power for any errand
Whether you're unloaded and zipping to work or you're strapped down with kids, groceries, and a new potted plant, the Specialized Globe Haul ST's 700W motor has enough power to keep you cruising at quick speeds.
With 5 levels of assist, you can pick between and calm meandering pace for little passengers or a "late for work" speed of up to 28 mph.
Huge cargo carrying capacity
The Globe Haul ST lives up to its name and can carry up to 419 lbs including the rider, which is more than enough for just about any errand.
All that heavy lifting capability means that you don't actually need to drive to pick up those little soccer players or bags of mulch — you can just ride and enjoy the "errand"!
Urban friendly features
The Globe Haul ST is a true urban transit machine, and it comes with all the features you'd expect on a premium electric bike. It's got front and rear lights that run off the battery so you can see and be seen on the road.
It also comes with a sturdy kickstand that'll hold your bike in place even with lots of cargo, a bell for alerting other road/path users, and front and rear fenders to make sure you stay dray on wet streets.
Oh, and did we mention the front and rear racks that help you carry bags and passengers?
Customizable - make it your own
Besides the ability for the Globe Haul ST to adjust to the height of just about any rider, there are lots of add ons and accessories with which you can make this ebike unique to you and your needs.
Choose from side loaded panniers or front pizza rack or baskets, add water bottles to lots of different areas, or even attach a child seat to the back, the choice is yours!
Specialized Globe Haul ST Models For Sale
Specialized Globe Haul ST Sizing
There is only one size for the Globe Haul ST — it's so adjustable that it'll fit just about anyone! It accommodates riders 4'5" - 6'4" via the telescoping seat tube (13" of adjustability) which raises the saddle where you need it and a quill stem (6" adjustability) that also moves up and down so you can get the handlebars in a comfortable position.
Specialized Globe Haul St Geometry Chart
| B-B Drop | 5mm |
| --- | --- |
| Trail | 47mm |
| Fork Length (full) | 372mm |
| Fork Rake/Offset | 55mm |
| Front-Center | 624mm |
| Chain-Stay Length | 465mm |
| Wheelbase | 1089mm |
| Top-Tube Length (horizontal) | 600mm |
| Bike Stand-Over Height | 511mm |
| Seat-Tube Length | 366mm |
| Seat-Tube Angle | 68° |
| Seat height - Max | 852mm |
| Seat height - Min | 517mm |
| Bar height form ground - Max | 1192mm |
| Bar height from ground - Min | 1051mm |
Explore More Specialized Bikes